This is one of the many ways through which Dove is advancing the conversation around body image. Their partnership with Cartoon Network creates original content about self-esteem for young people. 
To draw attention to the initiative, we found an insight into the lives of teenagers. And brought it to life with four bespoke animations, based on the real stories of four different girls. We found them in the US, Brazil, France and Mexico. The girls themselves wrote and performed their stories through lyrics, music and poetry. 
It was a truly wonderful experience to work with these four young creative minds, over many studio sessions and tons of rough drawings as their narrative took shape.
And we also produced GIFs and social posts to drive the audience to the main content.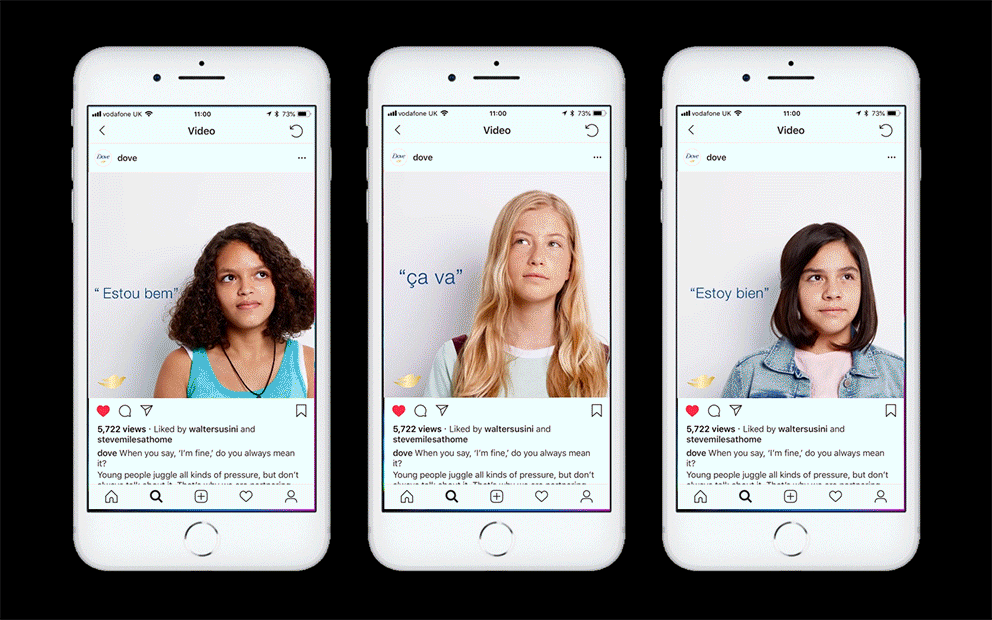 And we ran behind the scenes films as Instagram Stories to drive parents to download the educational material from Dove's Self Esteem Project hub.