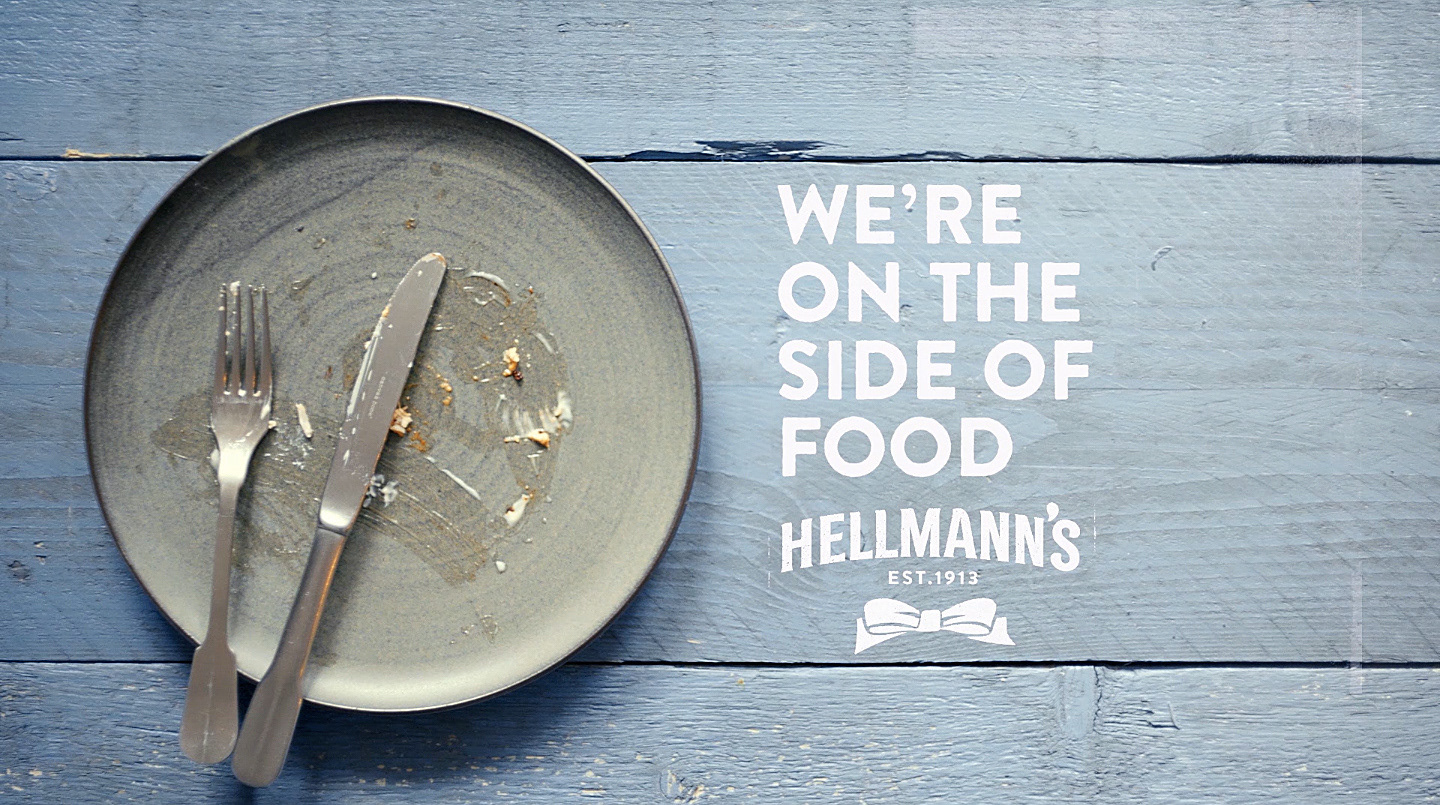 We created a whole new global positioning for Hellmann's: 

We're on the side of food

.

 This involved a complete redesign of the brand, from packaging and tone of voice to its visual world and brand behaviour.
The ads below are part of the global launch. They won a Cannes Silver Lion, two D&AD pencils and were voted the best print ads of the year by Campaign magazine in the UK.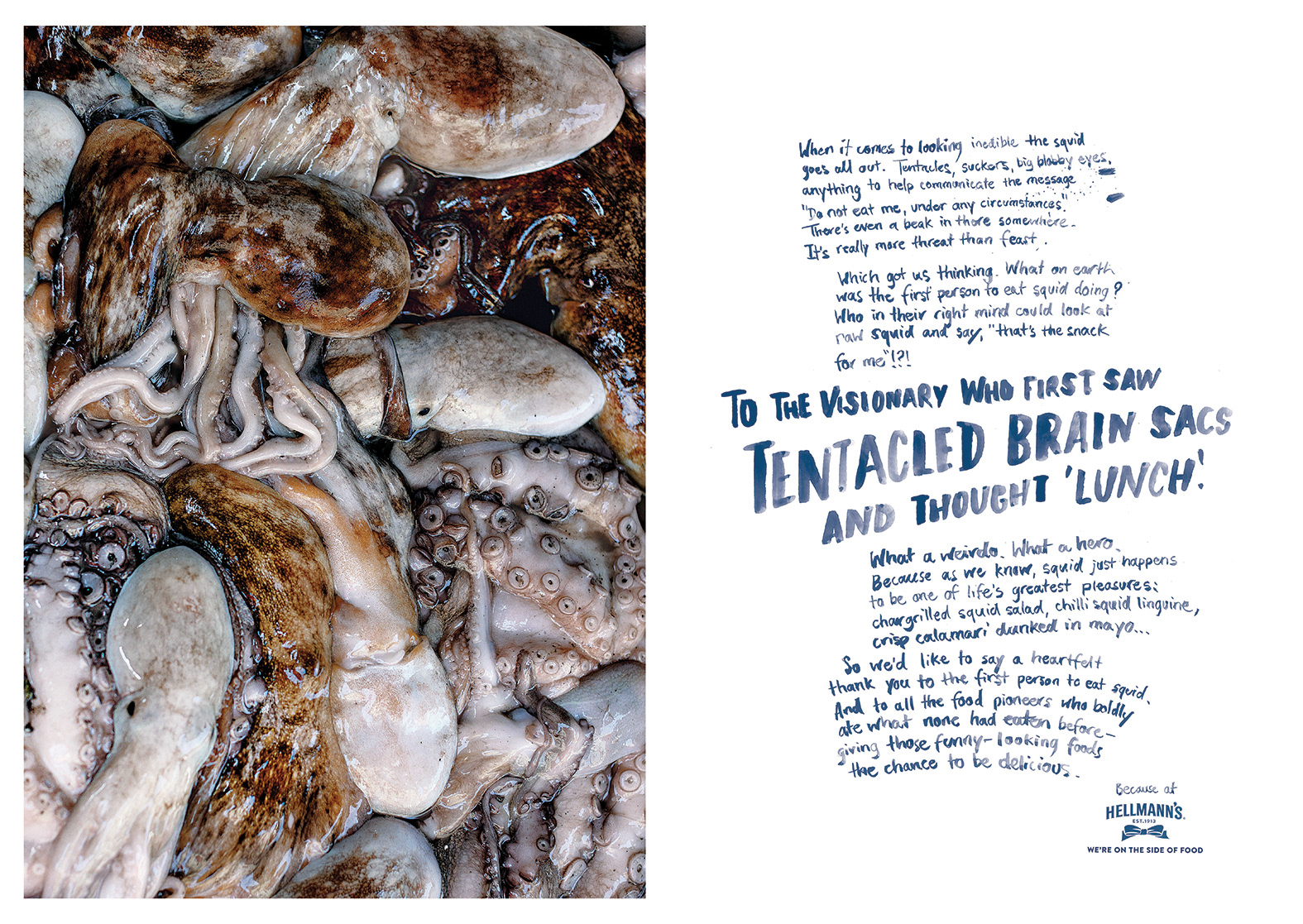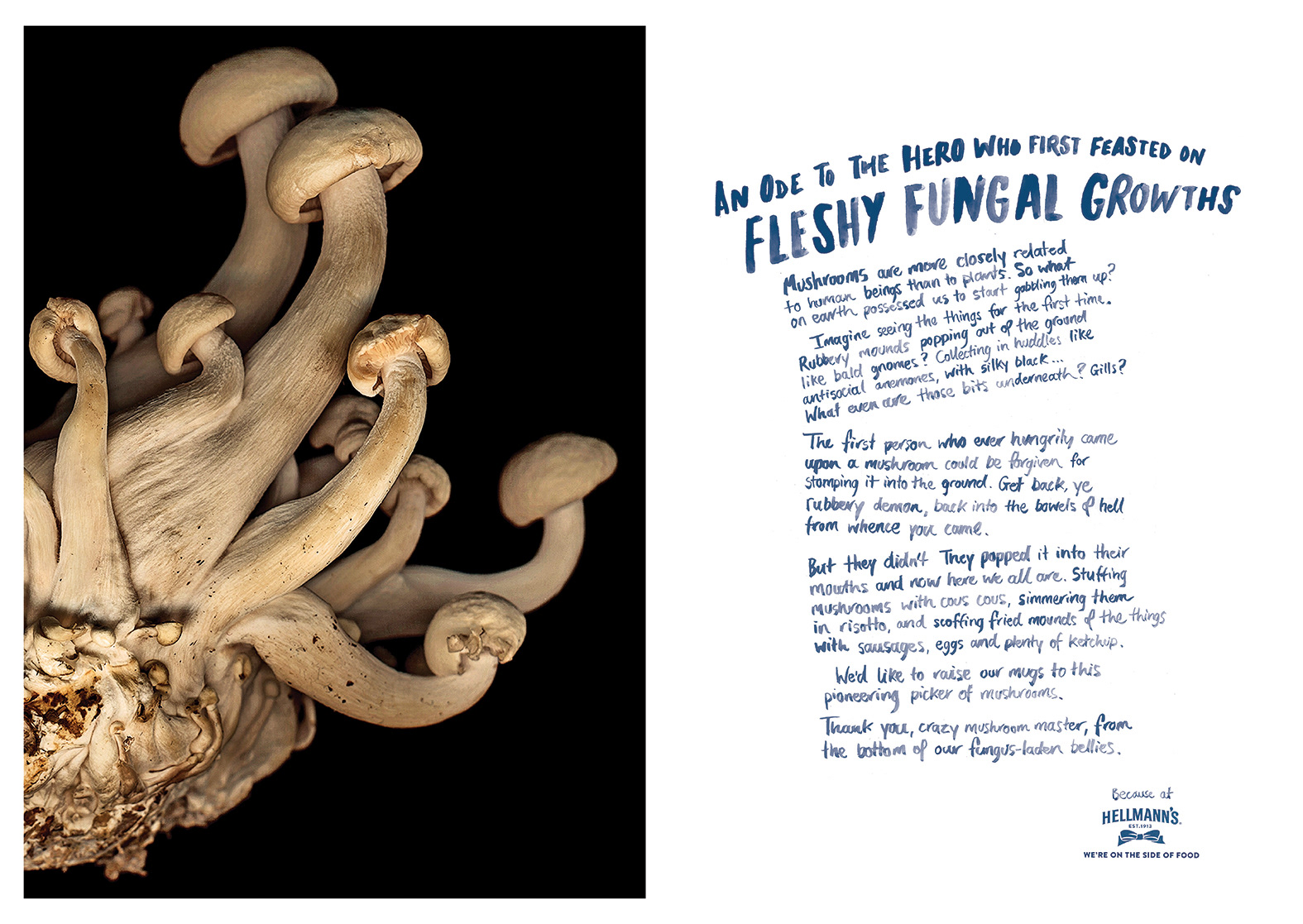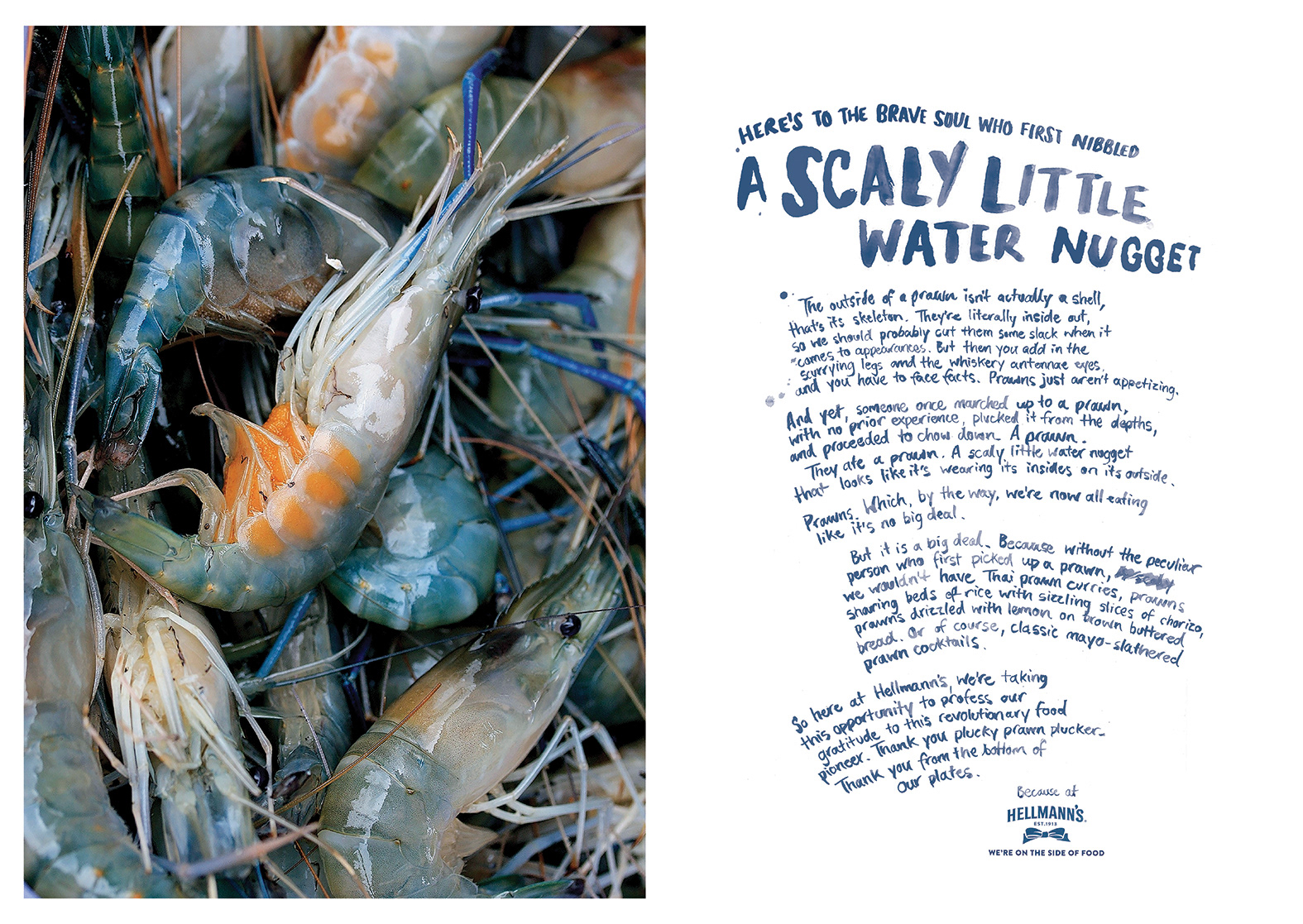 We also did a complete re-design of Hellmann's website, social content and recipe videos.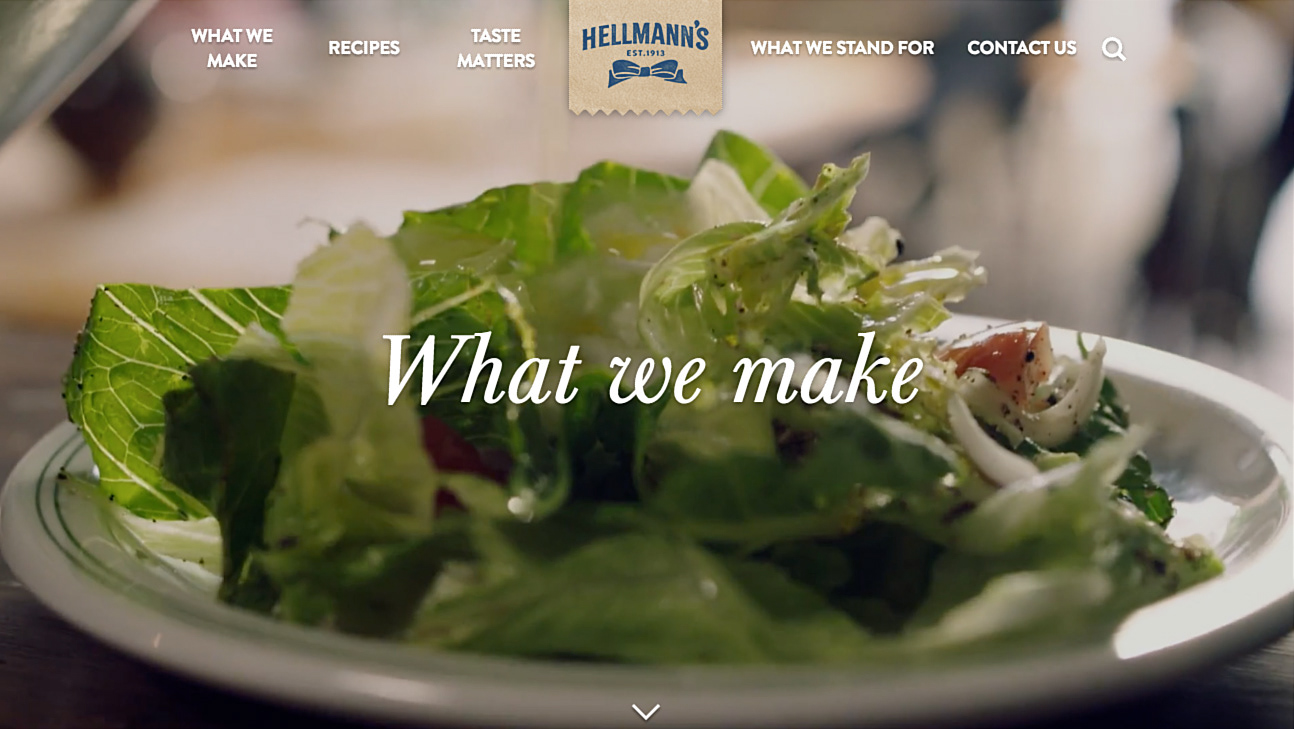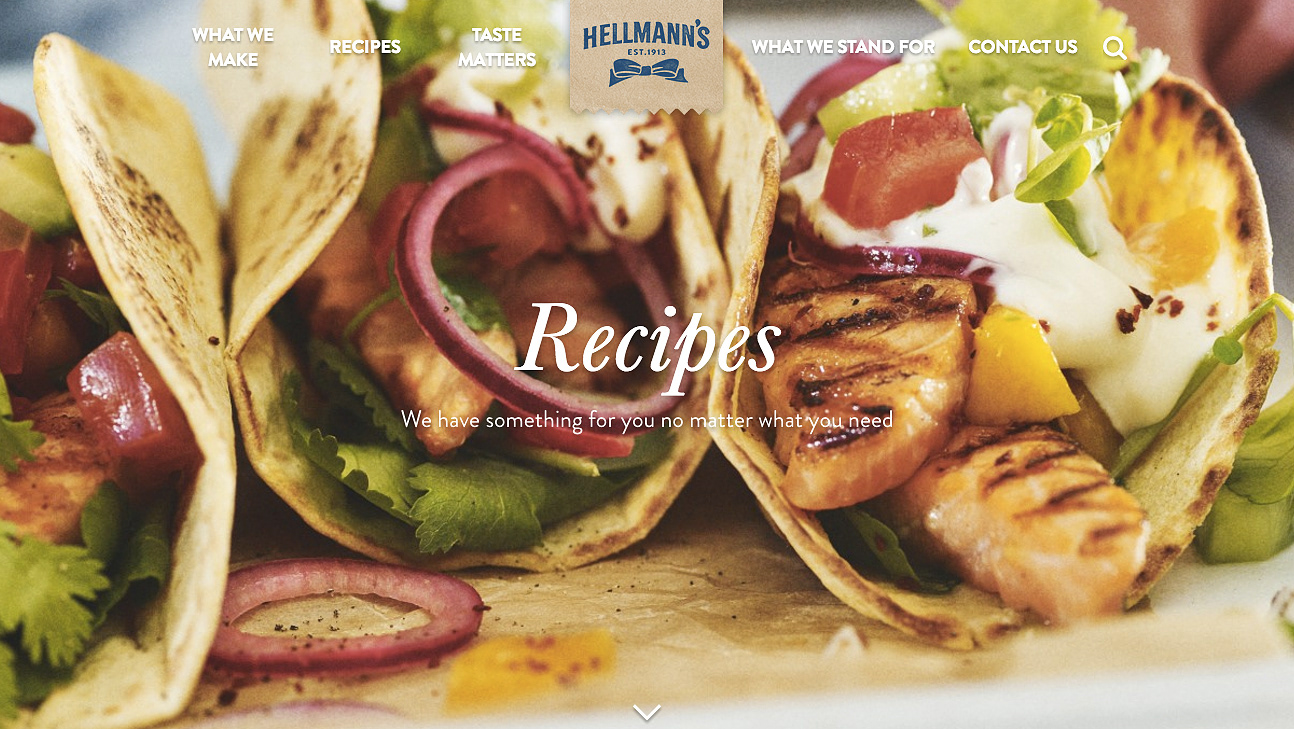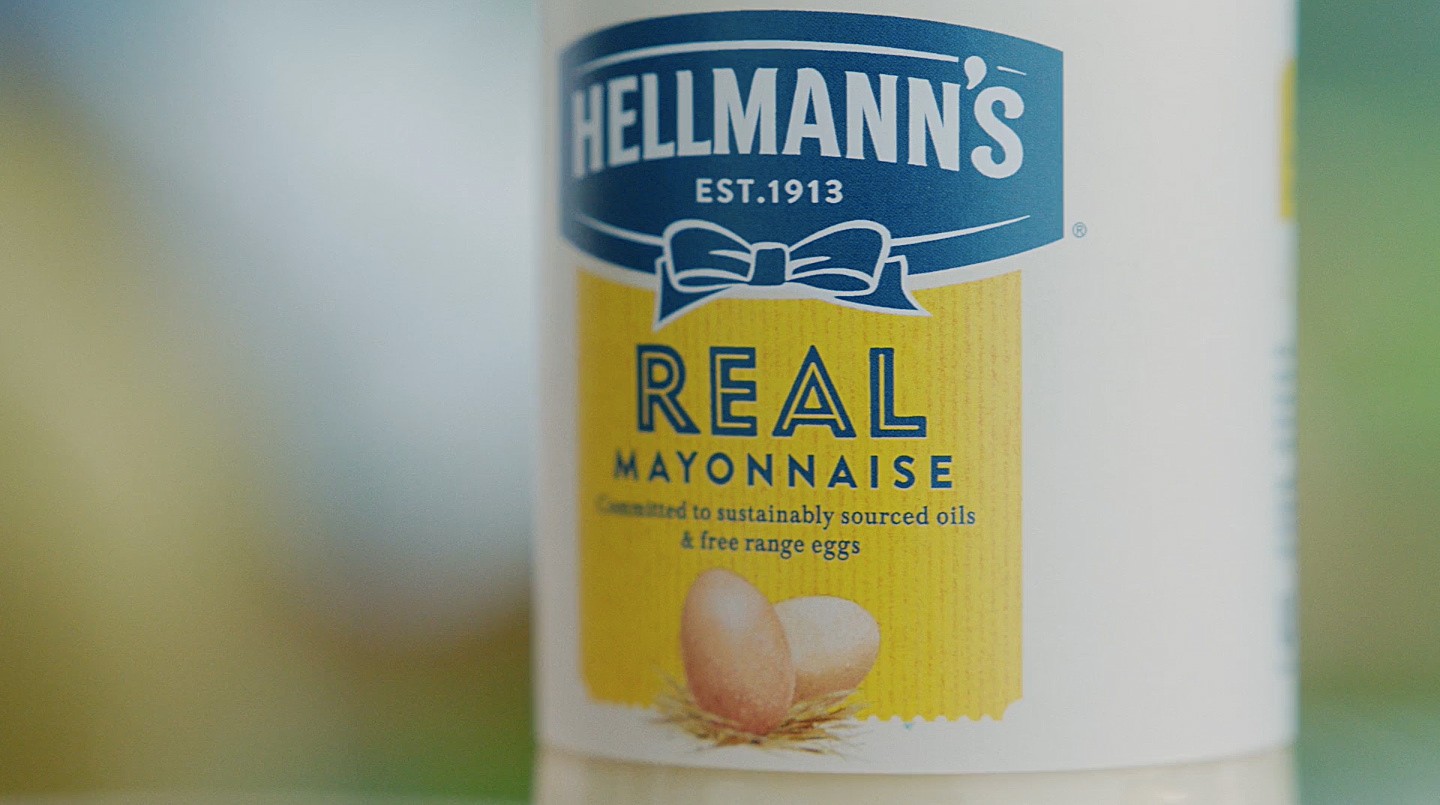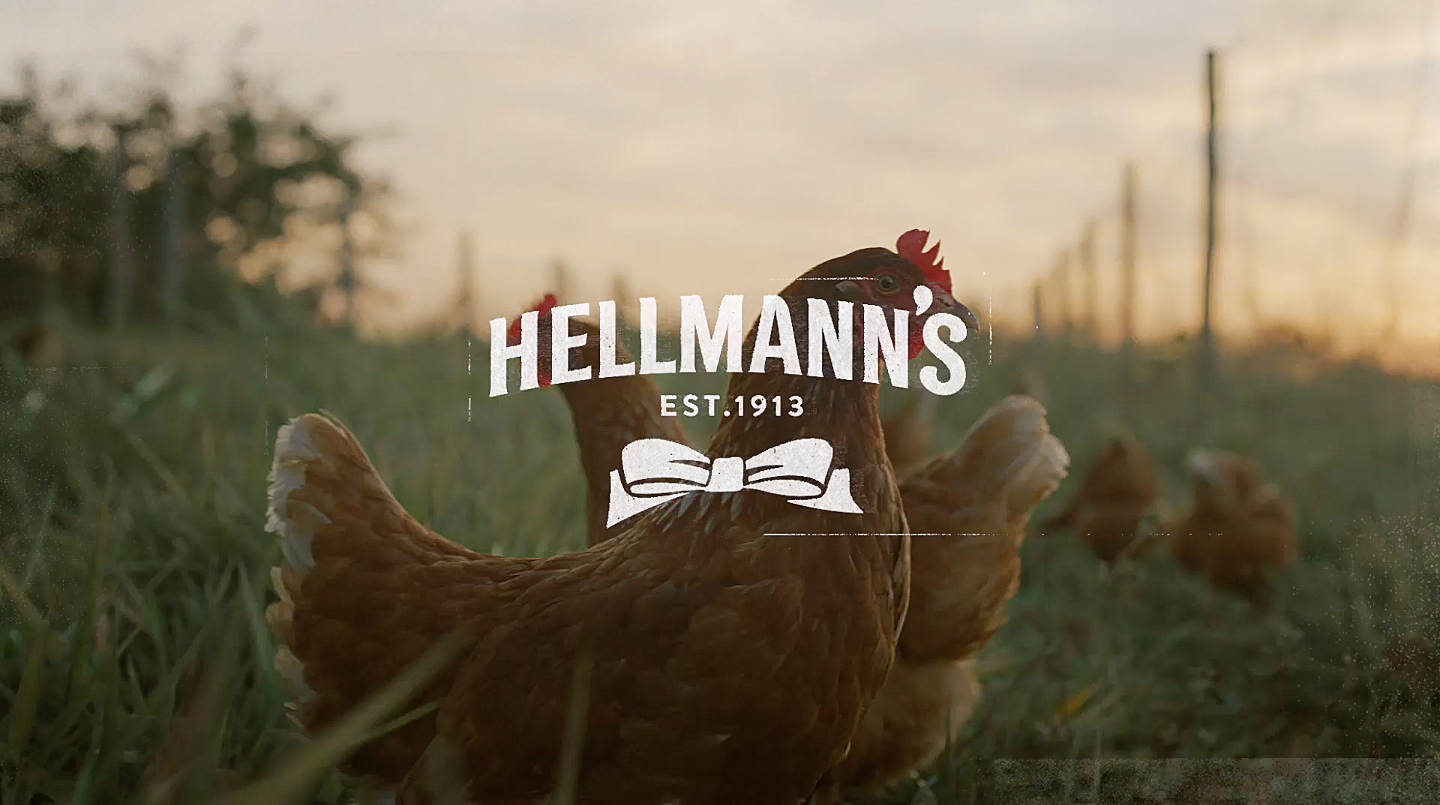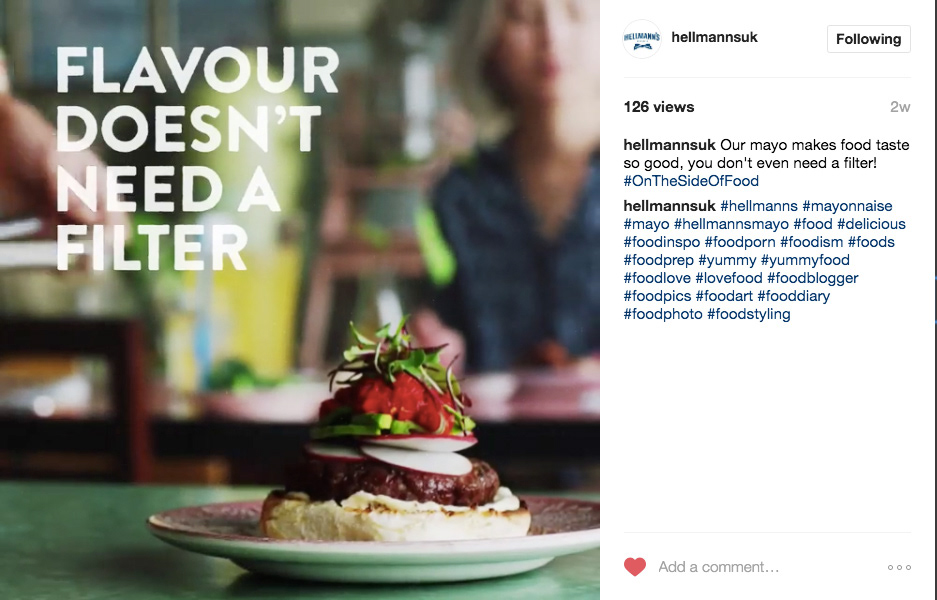 And you could literally eat any of the 98 executions we did: every single piece was a clickable link to the recipe for that particular dish. Eat the posts.